Enterprise Advisers work with local schools and colleges to shape young people's future, create opportunities for young people and bridge the gap between education and work.
When you volunteer as an EA you can use your skills, business experience and network to help your school or college develop a strong careers programme.
We are looking to grow our Enterprise Adviser network in your area – find out more today.
Here is what a few of our Enterprise Advisers have to say.
Enterprise Adviser - Martin Lawrence
Martin Lawrence, Commercial Director at Metalcraft works as an EA with Cromwell Community College, where he was a former student.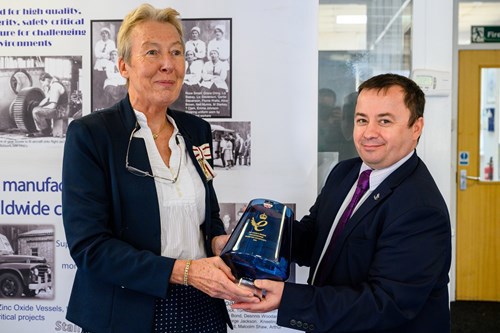 "Having started my career as an apprentice myself I'm aware from first-hand experience around the challenges young people have starting and developing into the world of work.  As a former student at Cromwell, I was really pleased to have the chance to work as an EA to help the school with the careers aspect.  I am passionate about apprenticeships and also engineering & manufacture and enjoy supporting events in schools and colleges to help and inspire the next generation of engineers".
Commercial Director
Metalcraft
Who can become an Enterprise Adviser?
Enterprise Advisers can come from any industry sector or professional background – whether you are employed, self-employed or retired, your individual experience matters.
Most importantly, you will be dedicated to make a lasting impact on the futures of young people and willing to volunteer your time to local schools and colleges.
What does being an Enterprise Adviser involve?
As an Enterprise Adviser, you will work with a specific school or college. Alongside their senior leadership team and careers leader you will:
Support the school or college's senior leadership team and careers leader strategically to develop and evaluate their careers plan.
Provide a valuable employer's perspective on how a school or college can embed labour market information and opportunities into the careers programme.
Engage with local businesses and employers in your network to put a wide variety of careers opportunities at the heart of young people's education.
Why volunteer to be an Enterprise Adviser?
There are a huge number of benefits to becoming an Enterprise Adviser, both personally and professionally.
Undertake strategic planning in a new context
Develop your skills in communication and strategy development
Support your local school or college to deliver world class careers guidance to their students
Build strong working relationships with your local school or college and provide insight into your organisation and industry
Join a national and local network to develop your own skills
Give back to your local community
Better understand the education sector and the challenges faced
Other ways to volunteer
If you feel you are unable to commit to becoming an Enterprise Adviser but would still like to help prepare the future workforce by actively supporting activities and events in schools and colleges in Cambridgeshire & Peterborough, you may be interested in making a Talent Pledge.
To find out more about this exciting campaign & make a pledge please click here or to search for opportunities with our schools and colleges events - click on the calendar below.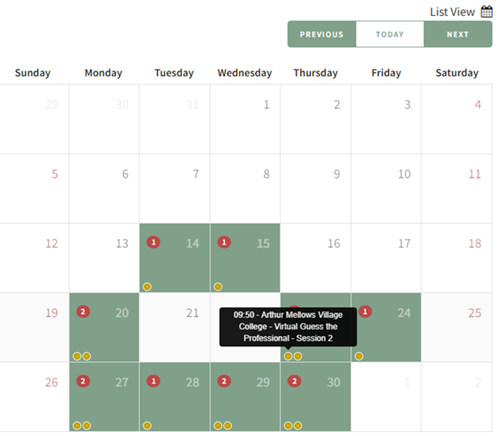 Cambridgeshire & Peterborough Careers Hub